1600+ High Profit Business Ideas That Will Make You From $5k/m. to $50k/m.
With Explanation on How to Make Them Work From Day 1!
This Is For You "IF" You're Tired Of Average And Boring Business Ideas Over The Internet That Leads Nowhere...
1. $2k-$4k a Month Within 90 Days With Google my Business Optimization
Google my business is a free tool from Google that provides companies an ability to list their business locations on Google Maps and local search results.
In this case, the subject of business will be the optimization of company profiles in order to get your clients (companies and self-employed) to the top 3 in Google Maps, which nowadays plays a key role in choosing the services that people are looking for on Google.

Average Revenue:
You can earn $2k-$4k in the first 90 days and then earn up to $10K - $20K per month just by yourself ($ 120 000 - $ 240 000 / year).
100% online from your home business with no capital investment needed.
We guarantee that if you put only 20 hours into the education, you'll be an expert in that field.
Your target audience - businesses, have lots of money willing to pay as long as you can earn them more. They will get positive ROI from your activity so there is logic behind why they will say YES to your offer.  
It's actually quite rewarding isn't it?
Helping another business to grow while you will grow as well. 
If you will provide 10x value than you are charging then you are set for your life. 
You will have not to worry about money never again.

1

If you're interested in this idea, get access to the member section, where you can find a comprehensive guide on how to get started now!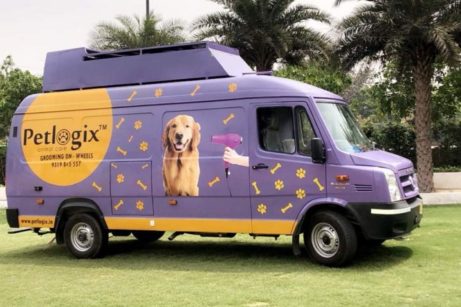 2. Start a Pet Salon on Wheels
Do you love animals and have an aesthetic sense? If the answer is yes, buy or rent a van and you can start this business. The best part is, that everyone will notice the decals on your van, which will provide free advertising.
Average Revenue:
Earn up to $40K per month with ONE car ($ 480 000 / year).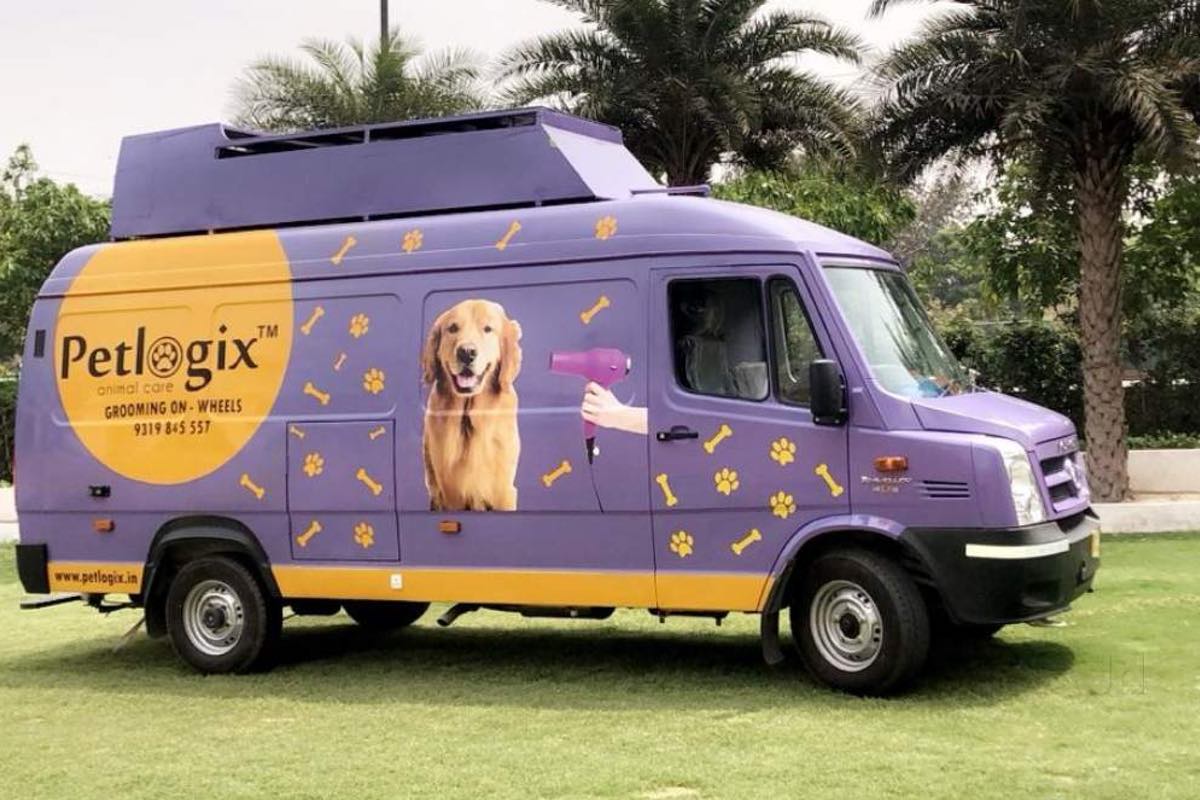 You don't have to pay rent for a place every month
Unique competitive advantage
The mobility allows you to go to your customers (nobody else on the market offers this)
The customers will keep ordering you and recommend you to their friends

1

Complete a course of pet grooming – an accredited course with a certificate of completion will cost you 400 EUR at most (depending on the country)

2

Buy a van (or rent it to begin with)

3

Cover it with decals, so that everyone around you can notice your services

4

Have a simple presentation website created – we will gladly help you with that (if you like our website)

5

Promote your services:

a) Run ads on social media (Facebook, Instagram) b) Run ads on Google c) Let local media know about you (they'll gladly write about your unique service for free) d) Spend time with your vans in frequented areas (this will provide free advertising and new customers)

6

The moment you're booked NON-STOP, find your first employees, and buy more vans
3. Resell Cool Second Hand Clothes on the Internet
Do you have a flair for fashion? Then this idea may just be for you.
Find out when new items are delivered into second-hand stores, visit them immediately (usually it's morning hours of one of the working days) and buy the absolutely best pieces you find there. 
Then you will sell them on the Internet for 4-5 times the amount (often even higher).

No investment needed
You can start today and earn your first money
There are second hand stores everywhere
Many options to sell fast online
Average Revenue:
You can earn $10k per month by reselling clothes ($ 120 000 / year).

1

Find a second hand store near you

2

Call there and ask the salesman when new pieces are being delivered to the store

3

Visit the store and find the coolest pieces of clothes

4

Sell them on the internet with 4-5 times or even higher margins

You can sell via: Facebook Marketplace Poshmark ThredUp Tradesy TheRealReal Depop Mercari eBay Swap Vinted

5

You can visit second-hand stores all over the country and have a really stable business just like that
1600+ ways of making money!
Are you ready?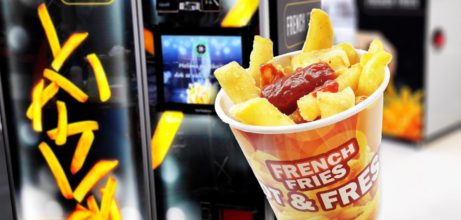 4. Place a Fry Vending Machine in a Spot with a Lot of Foot Traffic
Have you heard about fry vending machines? They're automatic machines that can prepare delicious fries in 35 seconds, whenever and wherever. All you need is a one-time investment, and you can start earning monthly passive income in the thousands, even in your own town.
Average Revenue:
You can earn up to $8k per month with ONE fry vending machine ($96 000/year)

Automated business (no need for employees)

High demand

Potential for simple expansion

Passive business with a high monthly income

1

If you're interested in this idea, get access into our database, where you can find a comprehensive guide on how to obtain a fry vending machine for a good price.
5. Start Offering Romantic Getaways in "Treehouses" in Nature
Treehouses as lodging for lovebirds are becoming an incredible trend and a huge hole on the market. Find a beautiful and peaceful spot in nature (ideally in the forest), build a tiny treehouse, and start renting it out. If you upgrade the treehouse with a hot tub, for example, you can easily charge over 400 EUR per night.
Average Revenue:
You can earn $15k per month with ONE tree house ($ 180 000 / year).

Low investment compared to buying an apartment, chalet, or house to rent + higher income

Treehouses are always booked a couple of weeks or months in advance

Easy sale without the need to invest in marketing (simply put it on Airbnb, Booking, and other portals)

This business earns money without the need for any real work (you just need to find a cleaning service)

1

Find a remote, romantic spot

2

Sign an agreement with the owner of the area (forest, park, meadow…), so that you can build a treehouse there, or directly buy some part of the area, if possible

3

Have a cozy wooden treehouse built, there are specialized companies that will do so

4

Design the interior so that it captures everyone, who sees it

5

In an ideal scenario, you can include a hot tub for 2 people

6

Put your treehouse on: Airbnb – Booking – Amazing places…and all the other online portals you can find

7

Approach your local bloggers (they'll gladly write an article about your place, if you offer them a one- or two-night experience in your treehouse for free)

8

You can have a simple presentation website created (by us, for example)

9

Count your easily made money and built other chalets, multiplying your income

Average Revenue:
Earn $12k per month with ONE coffee stand ($ 144 000 / year).

6. Open a Portable Coffee Stand Placed at a Strategically Good Spot
A coffee stand is the greatest way to make a passer-by's day better. The coffee aroma will become your best advertisement and will lead people to your stand. The greatest advantage of this sort of business is the ability to move the selling spots to places with the highest concentration of people during the day. The most important thing is to find spots with the highest number of people, such as train and bus stations, squares, transport hubs, corners of frequently busy streets and so on. Look at the map of your city and decide when and where the busiest spots are located and then catch the interest of passers by with your stylish portable coffee stand and with excellent coffee.
Average Revenue:
Earn $12k per month with ONE coffee stand ($ 144 000 / year).
The initial investment is small
Your competitive advantage is your ability to move your stand and choose the best spot
Everybody loves coffee

1

Find a very frequented spot 

2

Contact the competent authority in the city and get a permit for the spot

3

Buy a coffee stand on wheels. You can buy on this website: www.bizzonwheels.com or on many others online.

4

Find a beautiful saleswoman

5

Start your business and get paid
Tip: You can also contact outdoor events organizers in your country (during summer and spring) and arrange spots at various types of events like festivals that are full of potential customers.
Turn your passion into income & do not stress about money ever again!
Co-founder of BIG IDEA DATABASE, entrepreneur and idea maker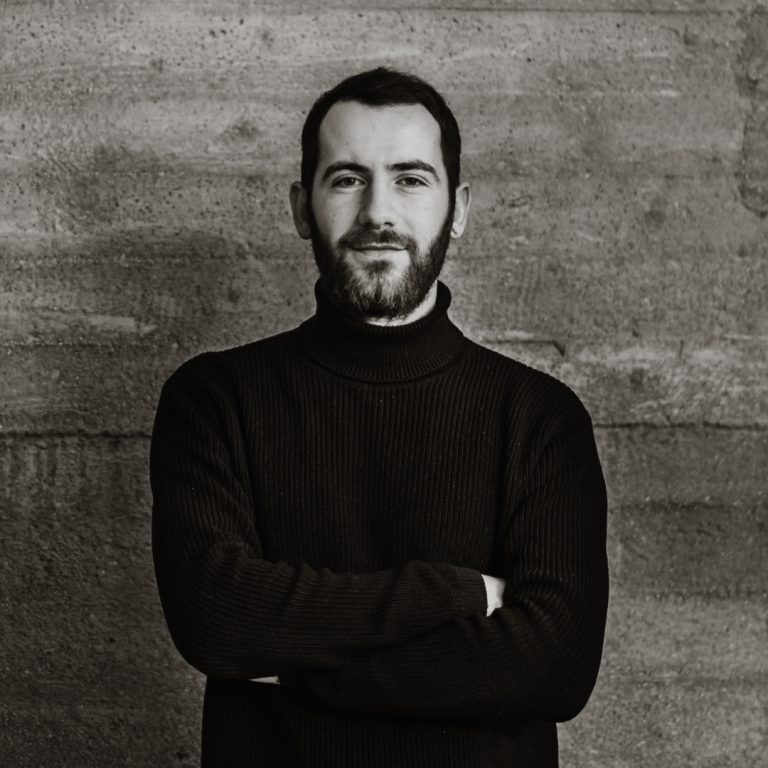 7. Start Offering Mattress Cleaning on Wheels
Mattress cleaning is very difficult. Not only is it a hassle to transport mattresses from your home to the cleaners and back, but people also usually have to take them there first thing in the morning, so that they have something to sleep on that night (if the cleaners can clean it in one day). A mobile mattress cleaning service would solve both problems at the same time. Is there someone offering these services in your area?
Average Revenue:
You can earn up to $40K per month with ONE car ($ 480 000 / year).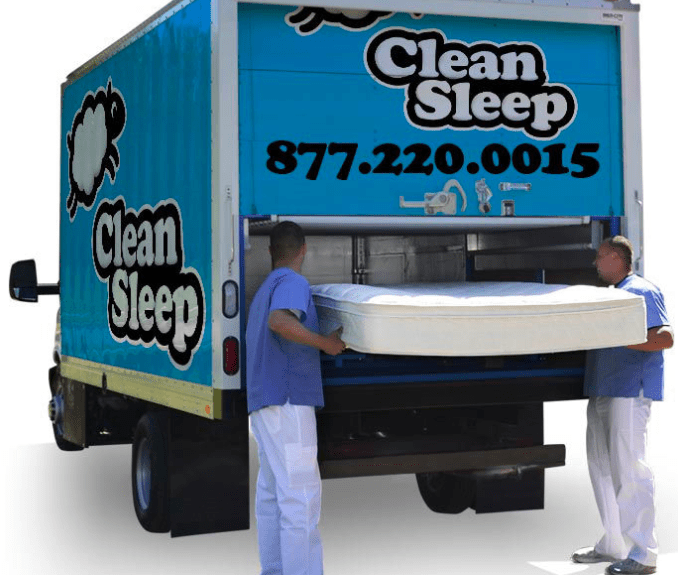 Strong competitive advantage

A large number of potential customers

Ability to expand

Franchising possibilities

1

Buy a van and equip it with a machine, that can clean mattrasses in 15 minutes

2

Have a simple presentation website created – we will gladly help you with making a website

3

Start running ads on Google and social media in your town and the surrounding areas

4

5

Start sending fliers in neighborhoods, that have a strong sale potential

6

Offer your services to hospitals, foster homes, hotels, hostels, apartments and other companies, which would use your services regularly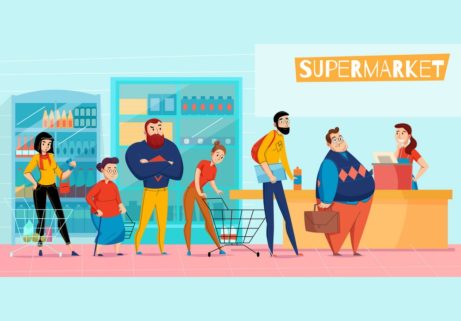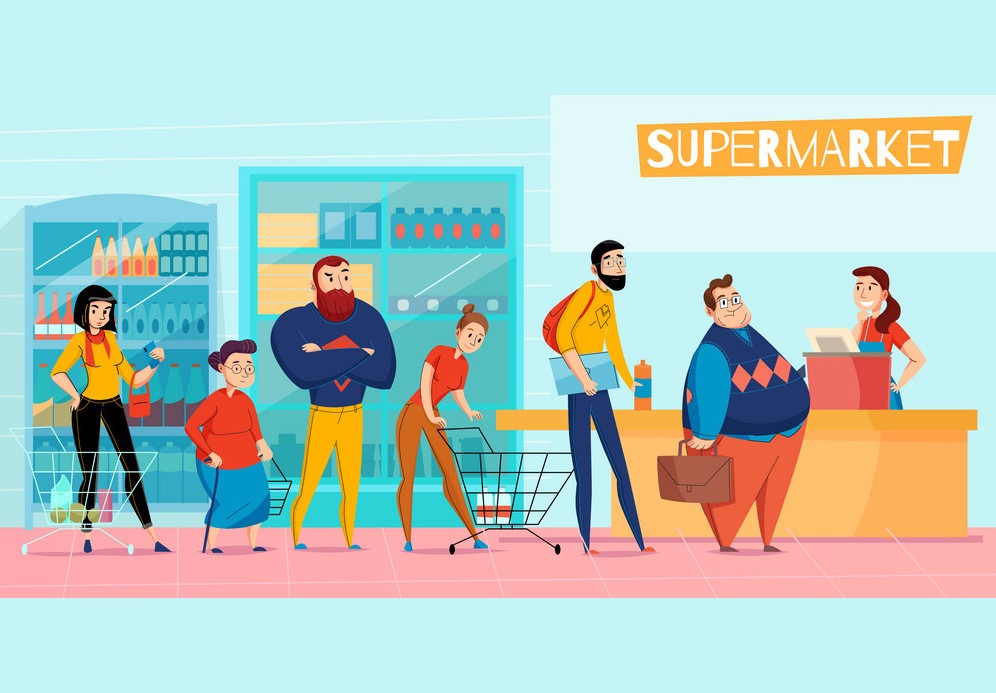 8. Develop an App that Lets You Skip Supermarket Lines
Create an app that would revolutionize the way we shop in supermarkets, shopping malls, or other stores. The app would let the user scan the bar codes of products with their smartphone. When the user is ready to pay, they will click on the "PAY" button and the total amount would be deducted from the bank card they have linked to the app. No customer would have to wait in line for another second ever again. They'd just have to scan, pay by pressing the button, and walk right out of the store.
Average Revenue:
You can earn literally millions of dollars with this app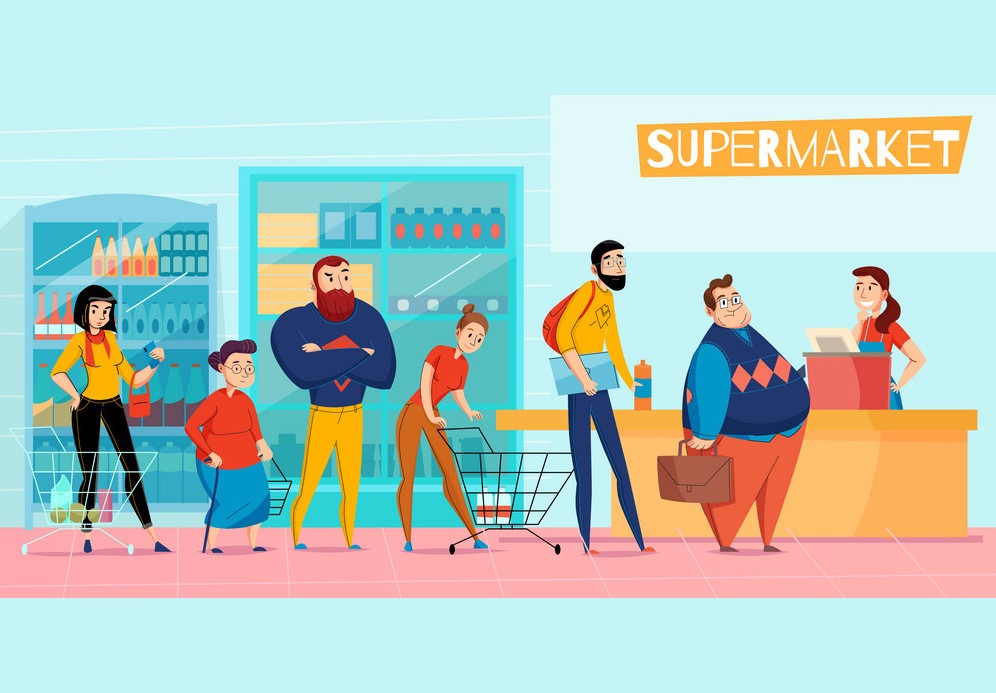 Global potential, which could make you really rich

We can help you find an investor

Market innovation

Hole in the market

1

Find an investor for the project

2

Gather a team of developers, that will develop the app

3

Contact grocery chains (and other huge stores) and sell them your software (app), which they will pay for on a monthly basis

4

Expand your business to as many countries as possible

5

Earn crazy amounts of money
9. Start a Tik-Tok Marketing Agency for Local Businesses
Start a marketing agency focused exclusively on the social network Tik-Tok, which is enjoying increasing popularity, thanks to which more companies are starting to notice it, creating a new business opportunity for 2022 and all following years.
Average Revenue:
You can earn $100K just during the first year!
100% online from your home business with no capital investment needed.

The market is growing because every business is moving online and it's never going to stop

More and more companies and e-shops are being established.

Tik-Tok ads are much cheaper than Facebook, Instagram or Google ads 

There are still only few freelancers and companies that offer ad management on this platform

1

If you're interested in this idea, get access to the member section, where you can find a comprehensive guide on how to get started now!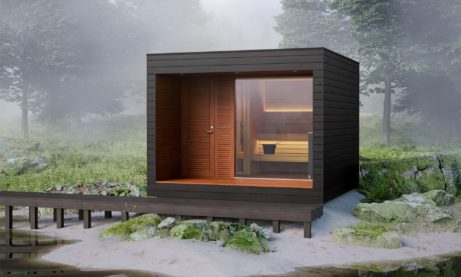 10. Tiny Shipping Container Sauna - That Runs on Autopilot (NON-STOP) with No Employees
Open a sauna that would be open 24/7 and wouldn't need any employees. We're thinking about a self-service sauna in a shipping container. You can open several of them. They're more accessible to people, and you won't need to pay employees. Your customers would preheat the sauna 15-minutes ahead through an app, and towels and drinking water would be provided in the sauna.
Average Revenue:
Earn up to $5k per month with ONE container sauna ($ 60 000 / year).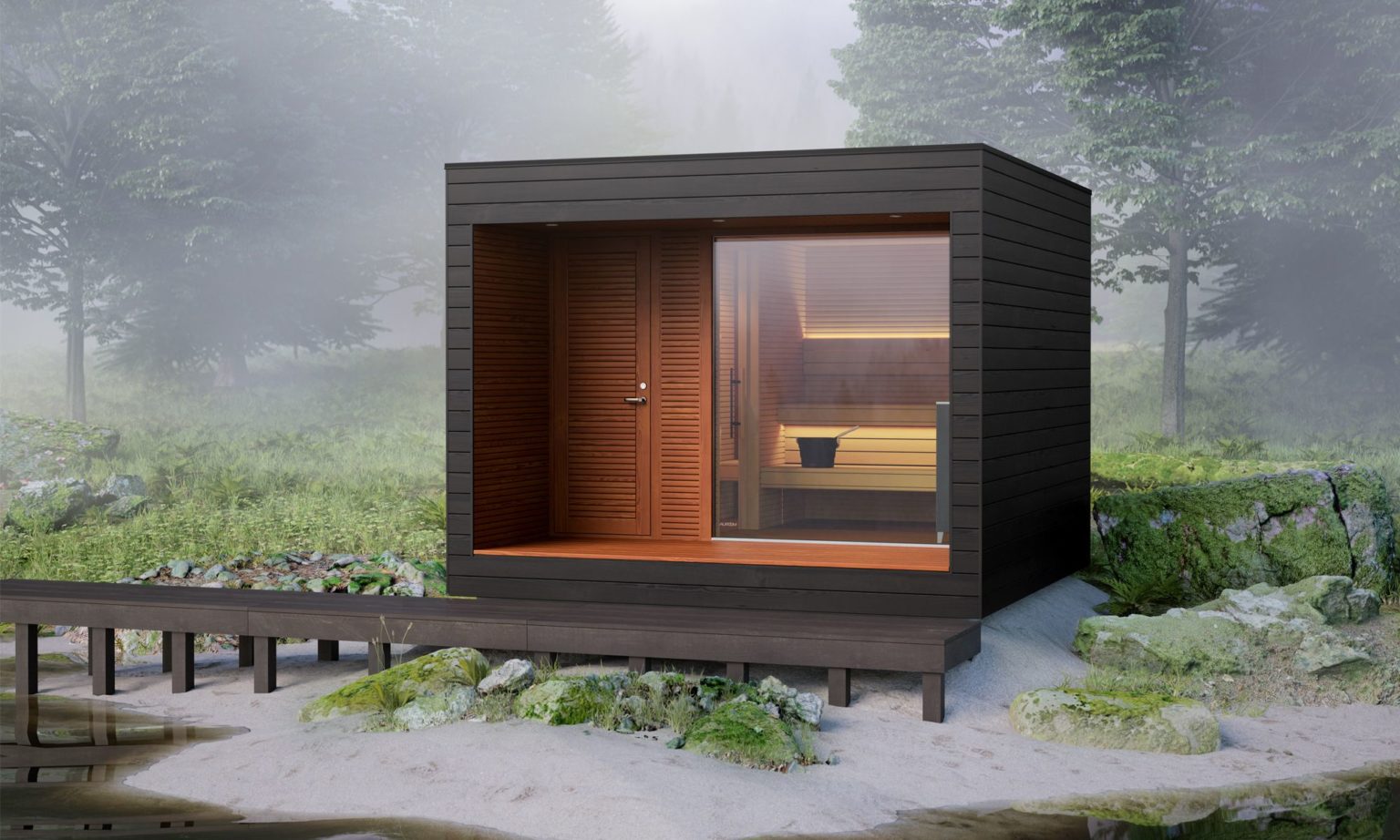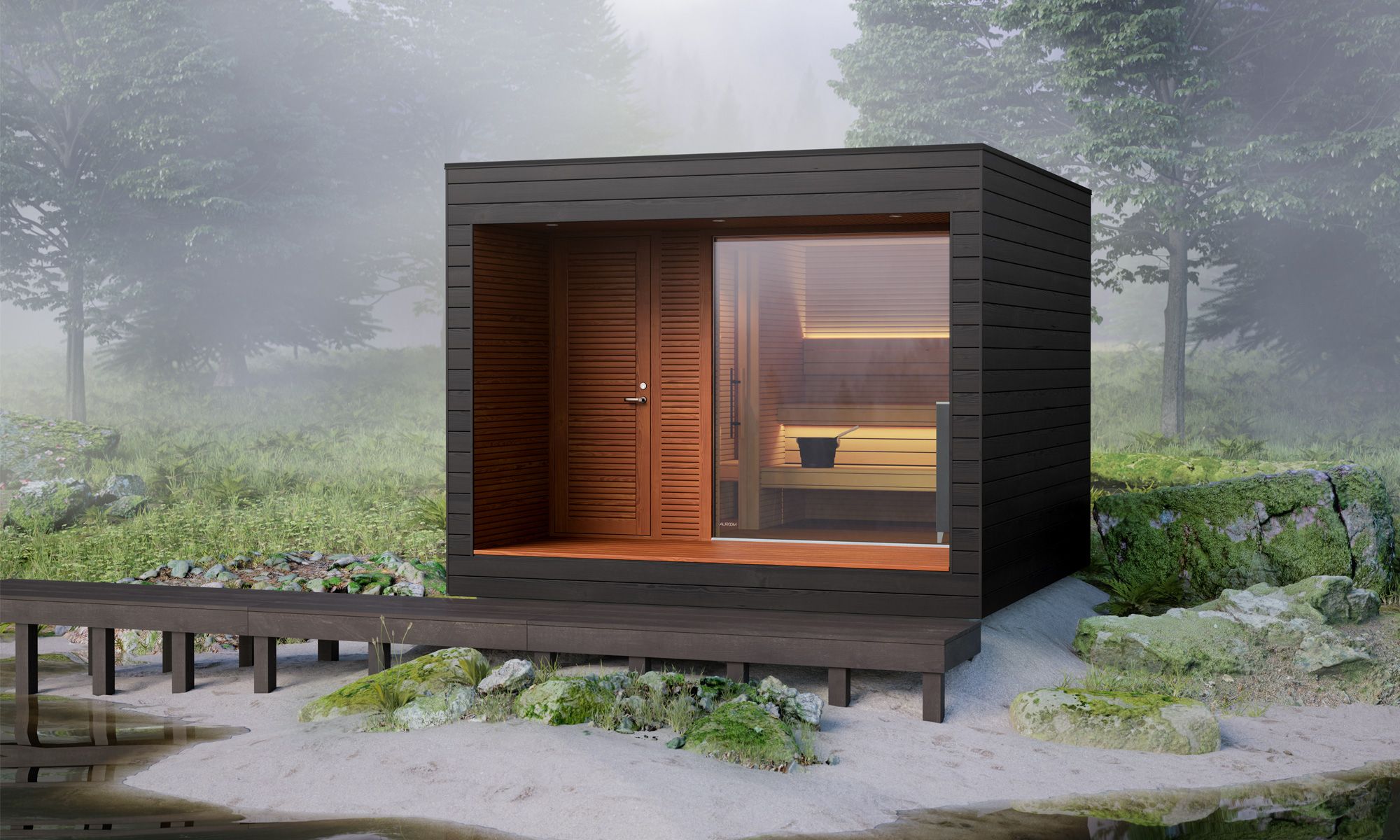 The initial investment is small
A huge competitive advantage
You can be closer to your customers without needing to buy a land
Easy to expand

Find the right place for your first tiny sauna
Brand your sauna - very important when you will open more locations
Contact the owner of the land and rent few m2 that are needed to operate
Buy a shipping container - there are plenty of websites all over the internet where you can buy it. You can also check if it's possible to buy in your town and if yes, compare the prices.
Here is one: https://www.conexwest.com/shipping-containers-sale
Find a company in your area that makes saunas to measure and let them transform your shipping container into a finnish sauna.
Make the sauna automatic, so people can set arrival time and pay via app. Subsequently, the sauna heats itself up before arrival.
Promote your sauna
Contact local media - it's an interesting topic, they will write and talk about your business for FREE
Contact local bloggers to write about your sauna
Contact local influencers to visit your sauna for free and put it on social media
You can also run ads on Google and social media
And of course you can try traditional forms of local marketing
When your sauna will be full most of the time, open a new one in a different location
Repeat the process and get rich

11. Open a Costless "Hidden Restaurant"
Open a restaurant that won't offer a regular dine-in experience, but only offer delivery through services such as Wolt, UberEats, Bolt Food, etc. You can start in your own kitchen, with zero risk and maximum sales effect without having to do your own marketing. Simply register in different food delivery apps and people will start buying from you. It's a great idea for trying out the restaurant business if you love cooking. Once you get really successful, you can open your own restaurant.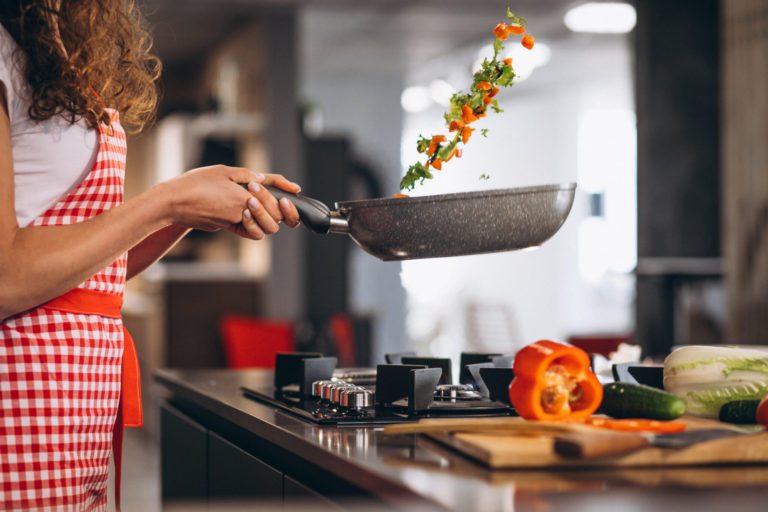 No starting investment

You can start immediately

No risk

You can have it as a side hustle

No need for a space (you just need your own kitchen to start with)

No need to worry about traffic

No need to pay for marketing

1

Decide, what dishes you want to prepare (ideally pick a cuisine, which is lacking in your area or there's a huge demand for it)

2

Cook all the meals and have a professional take pictures of them

3

Have a logo for your "restaurant" created

4

Register your restaurant in food delivery apps, that operate in your area (Wolt, Bolt Food, Food Panda…)

5

Start selling and earning money

12. Make High Quality Organic Soaps and Sell Them for Premium Prices! 💸
Soap is the most used hygiene product, which all of us need. There are many techniques for creating soap, but organic soaps, made from plant-based ingredients and antiallergic soaps will sell best. You can also offer liquid soap.


Almost no starting investment

No risk

Organic products are trendy = demand is rising

Target customers gladly pay more for a quality products

A huge number of sale opportunities

The soap making process is simple (can be learned in a couple of hours)

High margin

1

Learn how to make organic soap. You can find plenty of videos on YouTube or you can pay for different nline and offline courses

2

3

Start selling them on the Internet – on portals dedicated to selling handmade products (such as Sashe and many others) – Contact online stores in your country, that sell similar products and sell through them – Internet forums – social media (Facebook, Instagram, Pinterest, Tik-Tok) – run ads to boost sales – Facebook groups (containing your target demographic, especially women and moms)

4

Start selling them directly – Let your family, friends, and acquaintances know (you'll be surprised how many of them will support you at the start of your business and will continue to buy from you long term) – approach brick and mortar stores, which sell organic products, packaging free stores, cosmetic stores, child product stores, mom product stores and all the other stores in the country, which sell similar products (you can find hundreds, even thousands of them)

5

The moment you earn enough money you can quit your job and run this business full time
Are you ready for another 1500+ business ideas?